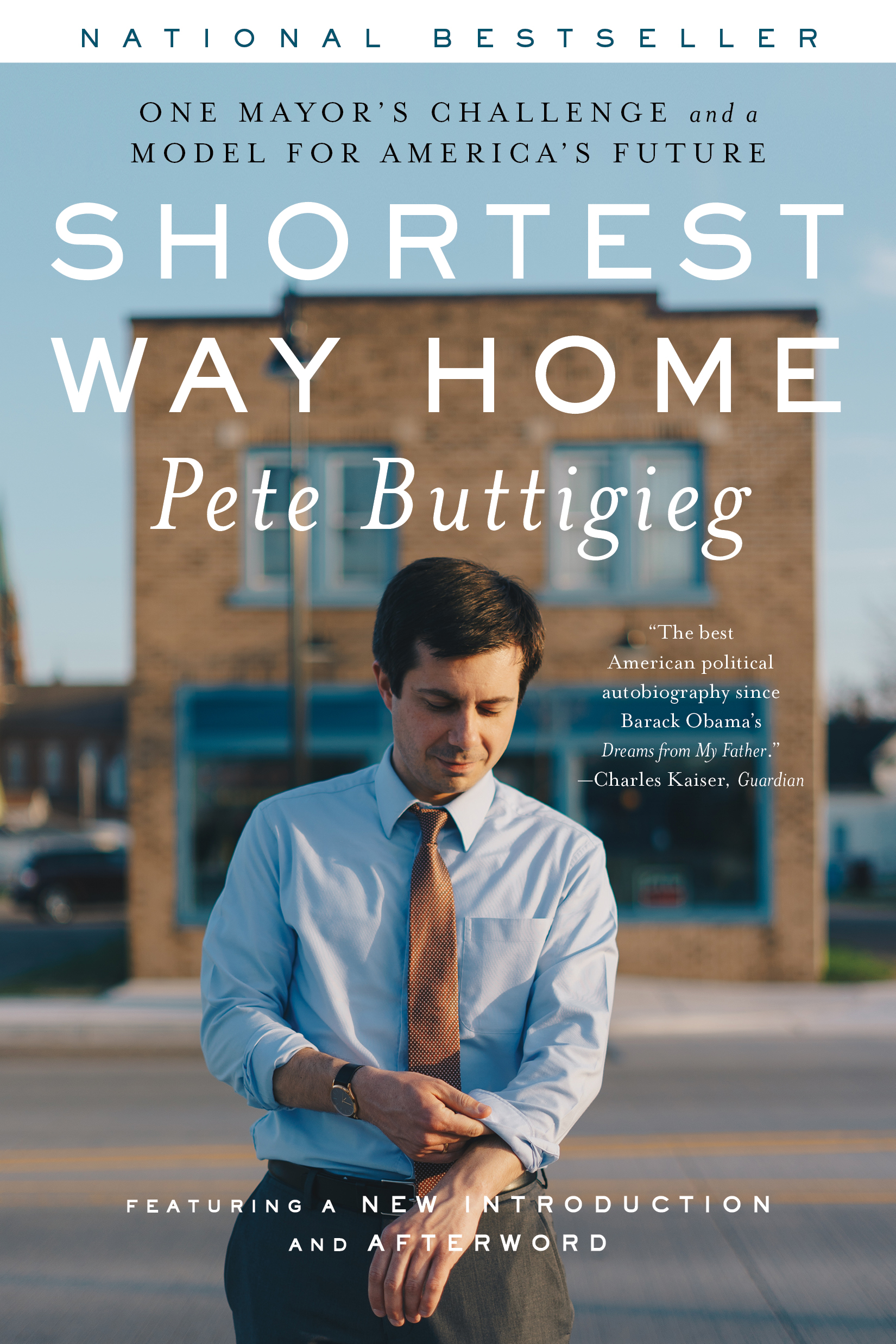 "The best American political autobiography since Barack Obama's Dreams from My Father."

―Charles Kaiser, The Guardian
"Buttigieg's Shortest Way Home: One Mayor's Challenge and a Model for America's Future (Liveright) is the best written of all these books [by 2020 presidential candidates]; it offers the most unembarrassed political hope; and it's got the best love story.... Buttigieg's stirring, honest, and often beautiful book is a story of how the people of South Bend rebuilt their Rust Belt city, and made it a better place, and it's an argument for what it means to answer a calling, and why it's important to ask, again and again, 'what each of us owes to the country.'

―Jill Lepore, The New Yorker
"[Buttigieg] has an extraordinary story and great insights into the politics of our country."
―David Axelrod

"Mika and I have been overwhelmed by the reaction Pete Buttigieg got after being on the show. The only other time in twelve years that we heard from as many people about a guest was after Barack Obama appeared on Morning Joe."
―Joe Scarborough, MSNBC's Morning Joe

"Combining candor and compassion with a brilliant understanding of how government can be more effective, Shortest Way Home demonstrates that Pete Buttigieg is not only a key political figure in his generation, but also an appealing and even funny writer. Far from a conventional politician's book, his work is an important entry in the American political tradition for the twenty-first century."
―Walter Isaacson

"If you were an early Barack Obama supporter a dozen or more years ago, you recall inching forward in your chair whenever he spoke. The words were so clear, the passion so strong, the message of hope so credible…. I suggest you watch the video of Pete Buttigieg at a CNN town hall. If that piques your interest, as it did mine, read his book, Shortest Way Home."

―Peter Funt, USA Today

"Personal, beguiling and quite moving as he talks about coming out and getting married… The story is told with brisk engagement ― it is difficult not to like him…When Obama wrote his memoir, the idea that the nation would soon put an African-American in the White House seemed beyond the realm of the possible. After reading this memoir written 25 years later, the notion that Buttigieg might be the nation's first openly gay president doesn't feel quite as far-fetched."
―Adam Nagourney, New York Times

COPYRIGHT © LIVERIGHT PUBLISHING, 2020. A DIVISION OF W.W. NORTON & COMPANY.